Marie Christine Lacombe
A new project that allows me to connect several threads to weave my web according to my imagination.  An opportunity to create unique pieces and to live at my own pace according to my priorities. Surrounded by people with multiple talents, this adventure has everything to please me.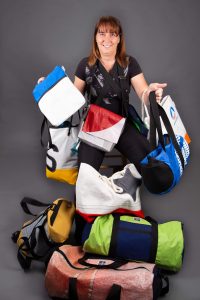 I always bring something back from my travels, in 2000 it was the passion of sailing, which then led me to the love of a sailor in 2005 and the realization of a dream two years later: a one year trip on our sailboat Margarita II with my family to the Caribbean. Proud sailor of more than 20 years racing with friends, sailing on Lake Champlain and playing with the wind on my Lazer, sailing is my passion. 
Producing locally is important and to please is a joy.
Within its means, Ga-Oh hopes to contribute to our future by returning a portion of its profits to environmental causes and organizations dedicated to the well-being of children.
Caring for your Ga-Oh
Although most of the ropes used are of nautical quality, we recommend removing them before cleaning the bag.
Stains: It's best not to wait too long before dealing with stains that may arise during use. We recommend that you scrub stains with a soft bristle brush and laundry soap, then rinse with clear, lukewarm water.
Washing your bag: You can prepare a bucket of warm soapy water (mild soap, in the proportions recommended by the manufacturer), leave to soak for a few hours (shaking occasionally) and rinse with clear water. Then simply hang to dry, indoors or out. The materials used usually dry very quickly.
---
Do not use bleach. Do not put in the washing machine.
Here are the Sunbrella™ recommendations for the fabric used:
https://www.sunbrella.com/en-us/how-to-clean
Brush off dirt. Spray with a cleaning solution of water and mild soap. Use a soft bristle brush to clean. Allow the cleaning solution to soak the fabric. Rinse thoroughly until all soap residue is removed. Air dry.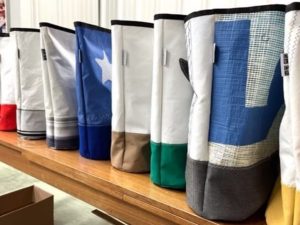 Ga-Oh (Spirit of the Winds in Algonquin) was born out of a desire to transform raw materials that have come to the end of their useful lives with sailors, kitesurfers and windsurfers. Sails are no longer made from linen or cotton, nor are they biodegradable. So it's in our interest to give them a new lease of life.
Production has begun and is progressing daily! Ga-Oh products can be found on its online boutique. Bags, of course, but also objects for your home decor! Each piece is hand-cut to avoid snags, tears, wear and tear… and to bring out the unique character of each veil: seams, eyelets, borders, hooks, logos, colors.
Ga-Oh focus is on a product that will stand out for its craftsmanship, durability, uniqueness, contemporary design and eco-responsibility. The recycled sails come from sailors who allow us to transform this material into new products. The sails collected are listed with their history on the label inside each bag.
Products made locally in Quebec.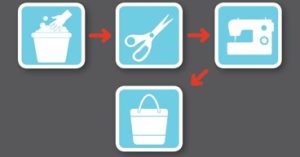 The sails that are collected are first cleaned. We take care to use products that are biodegradable.
As each sail has its own characteristics, the cutting stage is essential to take advantage of the nature and benefits of each.
 We are inspired by the seam lines, patterns, and figures of a sail and use whatever is possible to use.
We sometimes use canvas from local companies. The same is true for the ropes that are sometimes used as ganse.
We use zig-zag stitching, which is already part of the sails and gives a nautical look every time!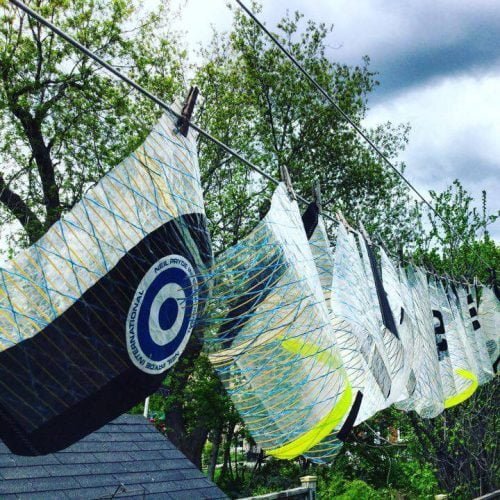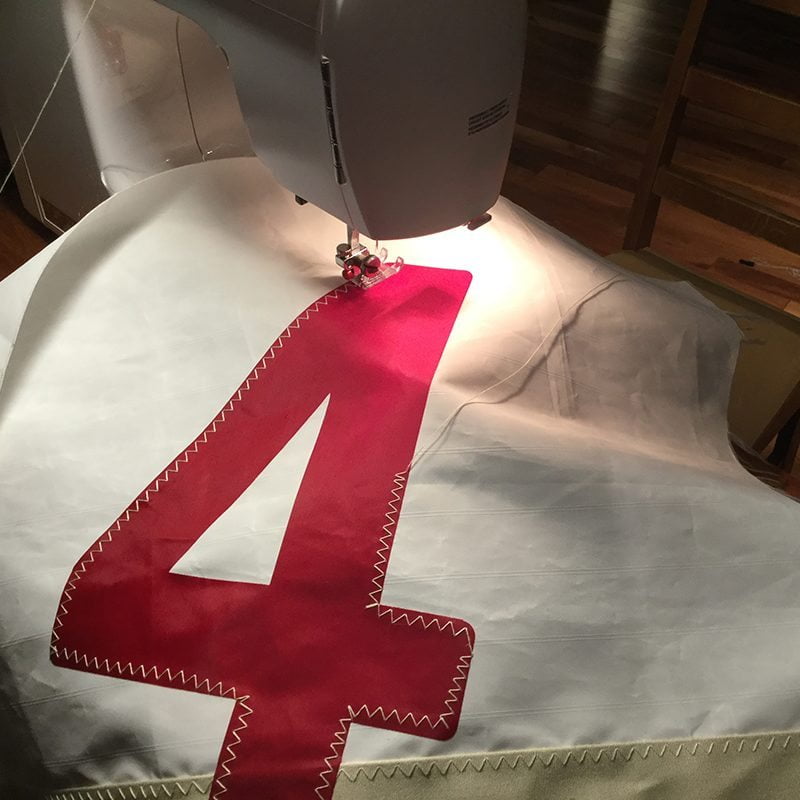 Ga-Oh is proud to present limited edition pieces.  Always made of recycled sails, these unique models will salute exploits, builders, athletes, legendary boat classes.
Not to miss anything, subscribe to our newsletter.