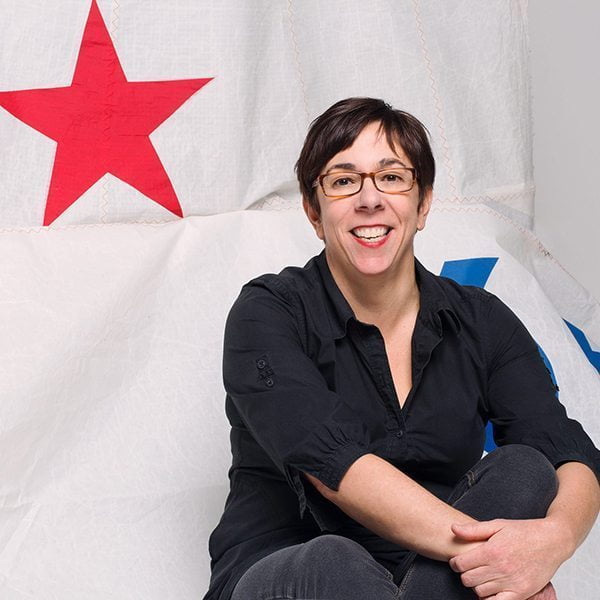 Natalie Tessier
A need to initiate and to build a new economy which does not ruin everything. The need to create, to imagine, to tweak things. A need to have a positive impact on the environment by using what is available, as close as possible. The pleasure of meeting people and to be near water and wind! And the need to show my children that we can live our dreams. 
This is the beginning of a new adventure for Natalie Tessier. After a career of many years in arts management, she made a big move. She started her own business that she is striving to make sustainable and creative with employment opportunities. She also intends to work with local young designers.
In the last few years, her growing concern for the environment, has led her to decide to upcycle those materials too often discarded and turn them into useful or decorative items. She received very early sewing lessons from her mother, lessons that have often served her since.
She chose to remain close to her long interest in water sports and all aspects of water and wind. As a child, she spent her summers on the shores of the St-Lawrence in the country, where she had the pleasure of sailing with family and friends, never enough …
She still lives near the St-Lawrence River in Montreal where she has her workshop.
La production est commencée! On pourra trouver les produits Ga-Oh sur sa boutique en ligne, lors d'une foire, d'un événement nautique, dans une boutique… Des sacs, certes, mais aussi des objets pour votre décor! Et pourquoi pas du mobilier!
Ga-Oh mise sur un produit qui se démarquera par sa qualité de confection, sa durabilité, son unicité, son design contemporain et son éco-responsabilité. Des produits faits localement.
Les voiles qui sont recueillies sont d'abord nettoyées. Chaque voile ayant ses caractéristiques, l'étape de la coupe est primordiale et permet de tirer profit de la nature et des avantages de chacune. Nous nous inspirons des lignes de couture, des motifs, des chiffres d'une voile et utilisons tout ce qui est possible d'être utilisé. Nous intégrons parfois des toiles qui proviennent de chutes d'une entreprise locale. Il en est de même pour les cordes qui servent parfois de ganse.  
Prochaine étape : trouver un matériau recyclé qui pourra remplacer les doublures neuves que nous utilisons. Suggestions? Les matériaux neufs utilisés le sont pour votre commodité, et la durabilité que Ga-Oh veut conférer à ses produits.
Produit local & écoresponsable
We will also invite Canadian designers to the challenge of creating with these used sails. Beautiful surprises in perspective.
Make sure to not miss anything, subscribe to our newsletter.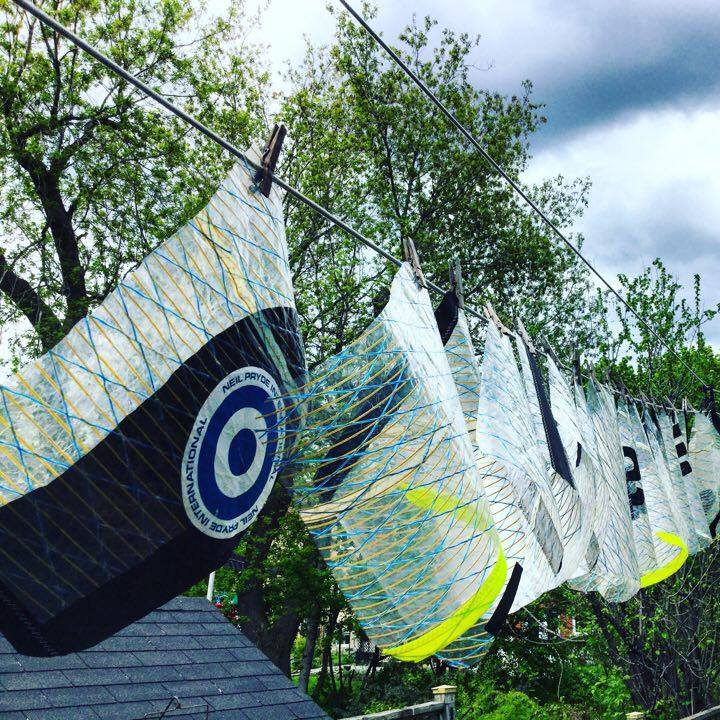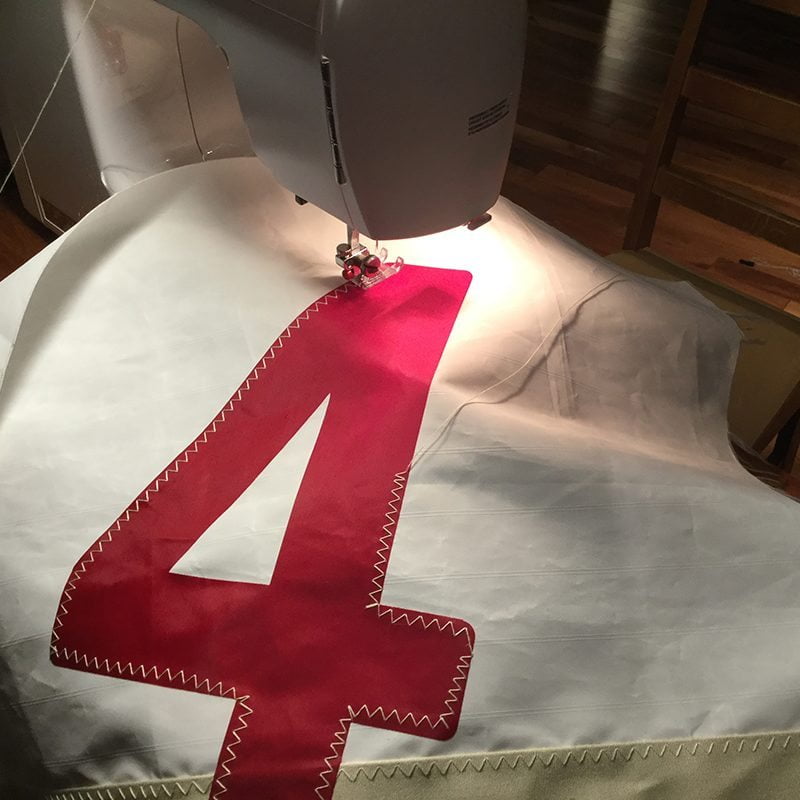 Ga-Oh will soon present special items in a limited edition series. Also made of recycled sails, these unique models will salute exploits, builders, athletes, and legendary boat classes.
Whether it is for an event, a competition team, a prize giving, your association, or as company gift, we can customize our products with your logo. A wonderful way to promote your brand while demonstrating your good practices in sustainable development.
And what about enhancing the decor of your office, your store or your home with accessories made of upcycled sails? New items will be added regularly to our collection.
Help us collect sails and save money!
We look forward to discuss your projects and ideas.